World Gin Day 2021
June 12, 2021
@
12:00 pm
–
11:00 pm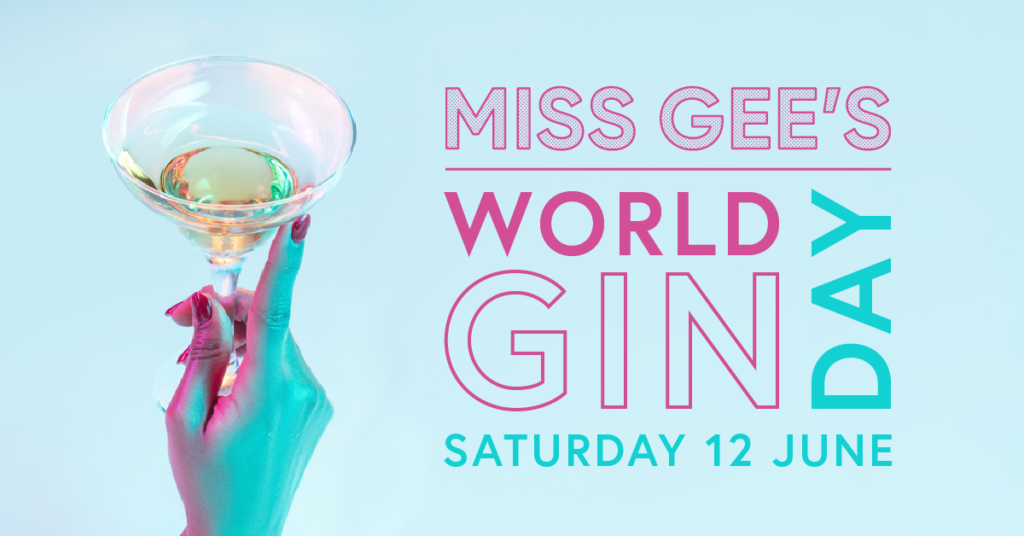 Sip Sip, Hooray! It's World Gin Day!
Saturday 12th June is the best day of the year! Join us for our World Gin Day celebrations! Kicking off from lunch till late, here's what we will have in store for all our GFF's (Gin Friends Foreverrrr)
G.I.Y. (Gin It Yourself)
Pick your gin, pick your tonic, pick your garnish, taste your creation. You may just find your new go-to tipple!
TRY SOMETHING NEW
We have over 40 gins here at Miss Gee's, each with its own special story. If you're an avid gin drinker – stop by and try something new.
GEE & TEE SPECIALS
Crazy gins, crazy prices, crazy times.
GIN COCKTAILS
Wouldn't be a Miss Gee's party without some limited edition cocktails! Get in and amongst these while stocks last.
Join us to raise a glass and say: Gee Gin, you sure are awesome!