An oldie but a goodie, the Tom Collins is the perfect mix of sweet and sour. First memoralised in writing in 1876 by Jerry Thomas, "the father of American mixology". Here's our take on one of the classic gin cocktails that will be sure to add a bit of zing to your 5 o'clock knock off tipple. Give it a 'shake' and be sure to tag us in your pics.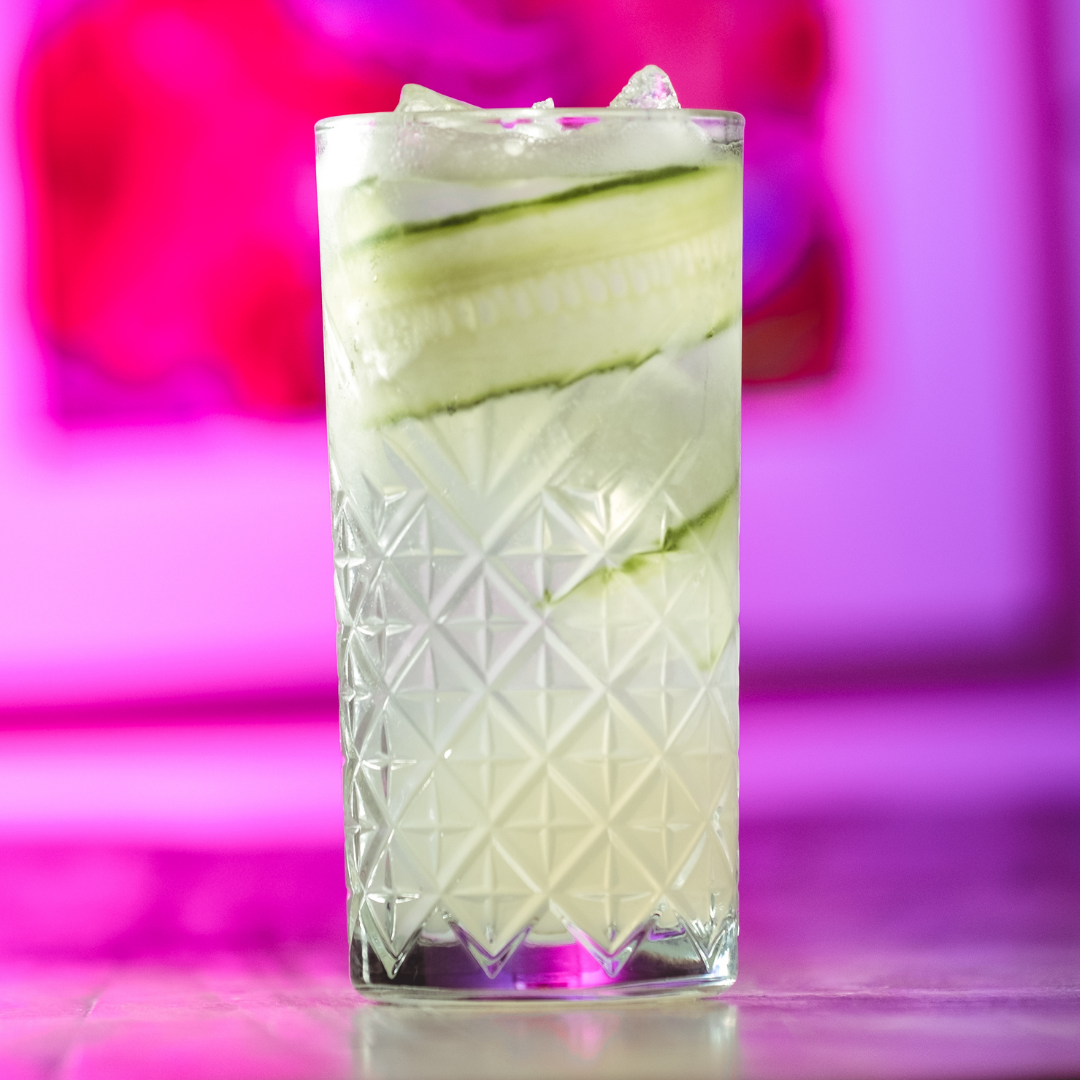 TOM COLLINS
Make it the Miss Gee's way! What you will need:
High ball glass, shaker, strainer/sieve
50ml Gin – we use Bombay Sapphire
30ml fresh lemon juice
30ml Simple Syrup
Cucumber
Soda Water
Ice
Grab your shaker and pour in your gin, lemon juice and simple syrup along with a few bits of diced cucumber.
Fill shaker with ice, place on lid and shake for 10-20 seconds or until the shaker feels cold.
Fill high ball glass (or whatever vessel you are using) with ice.
Strain in your shaken mix, top your glass with soda.
Place in your cucumber garnish. We use strips or wheels.
Not a fan of Mr Cucumber? Just leave it out and you can then build this cocktail in the glass – no shaker, strainer or sieve required! Garnish with lemon.
ENJOY! Share your pics with us – tag us @missgeesbar